PPS is so proud of the entire Pleasanton FFA Chapter as they competed in the District 8 Leadership Development Event on Wednesday. We had 36 members make the trip to Anselmo-Merna. Congratulations to all the FFA members who competed today. Lots of work & effort went into improving from where these students started a couple months ago. We look forward to seeing all the great things to come from the chapter in the upcoming months. Keep up the great work! The results are as follows: Conduct of Chapter meetings - 3rd Purple (State Qualifier) Austin Hollingsworth, Haden Smith, Tucker Nilsen, Evan Kucera, Brennan Lindner, Cadence Dixon, and Claire Ahrens. Extemporaneous Speaking - Tanner Zimmer - 2nd Purple State Qualifier and Keiser Dixon 3rd Purple State Qualifier Employment Skills - Tagget Nilsen - 3rd Purple State Qualifier & CeCe Berggren - Purple Ag Literacy Speaking - Calton Ahrens - 2nd Purple State Qualifier & Jack Kucera - 3rd Purple State Qualifier Creed Speaking - Claire Ahrens - Purple & Kailee Bedke - Red Junior Public Speaking - Cassidee Paitz - Purple State Alt. & Tyra Sekutera - Red Cooperative Speaking - Copeland Carstens - 2nd Purple State Qualifier & Holten Carstens - 3rd Purple State Qualifier Natural Resource Speaking - Addison Nilsen - Purple State Alt. & Allie Unger - Blue Senior Public Speaking - Faith Rehbein - 2nd Purple State Qualifier & Kialeigh Morris - Blue Ag Discovery - Kenzie Nilsen - 3rd Purple State Qualifier Ag Demo - Purple, Michael Geisler, Tanner Zimmer, Josh Pierce, Gavin Stark Quiz Bowl - Sam Smith, Calton Ahrens, Jack Kucera - Blue Josie Eichholz, Karston Zwiener, Rowdy Royle, Mallory Geisler, Lauryn Wilson, & Kenzie Nilsen Helpers/timers - Lillie Eichholz, Sarah Loeffelholz, Shaylee Durre, & Brecken Wendt Special Thank You to Doug Geisler for helping out with judging and sponsoring at the event as well. It was a great day to be a BULLDOG!!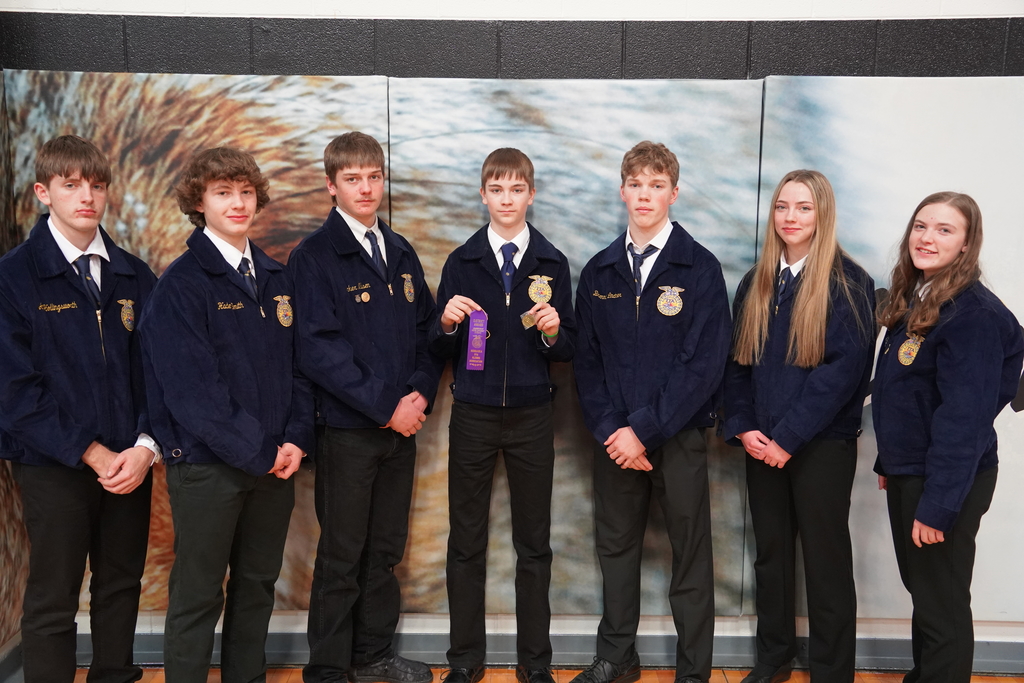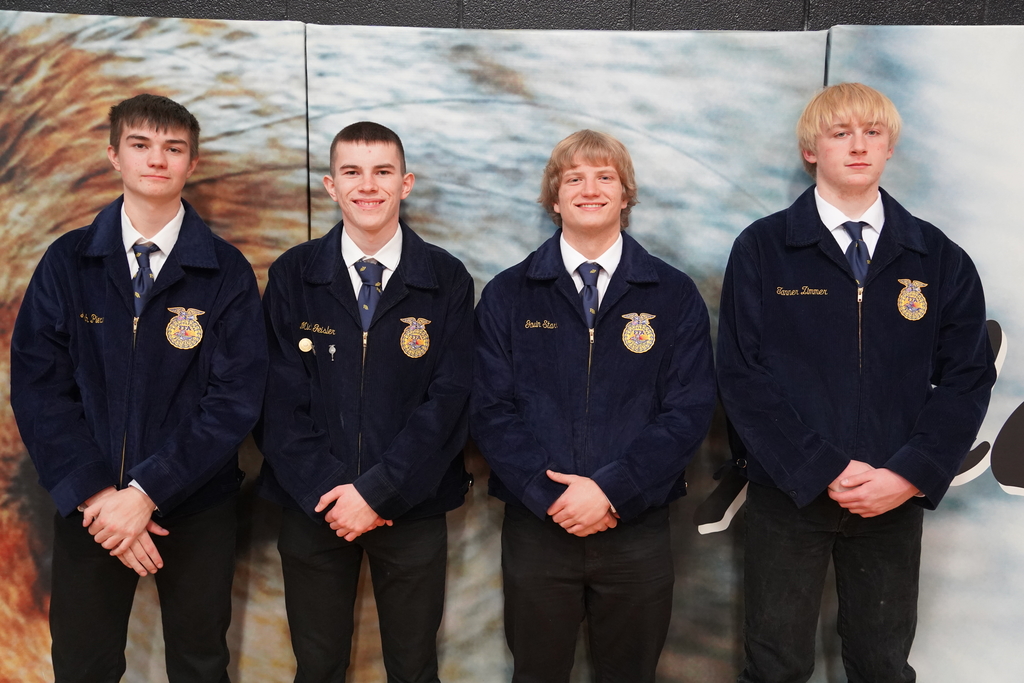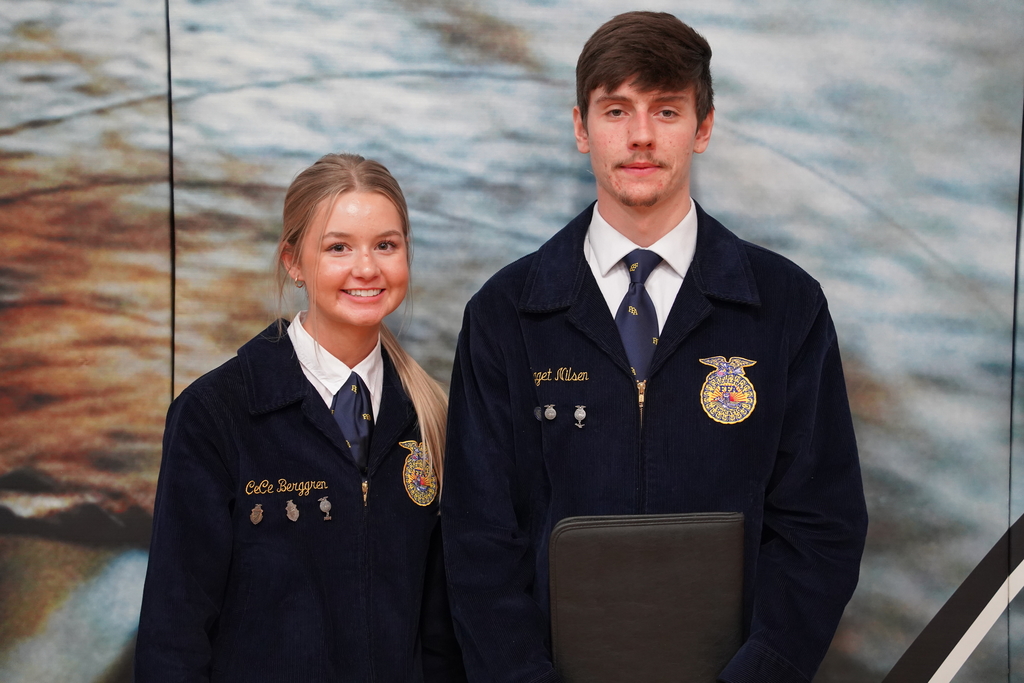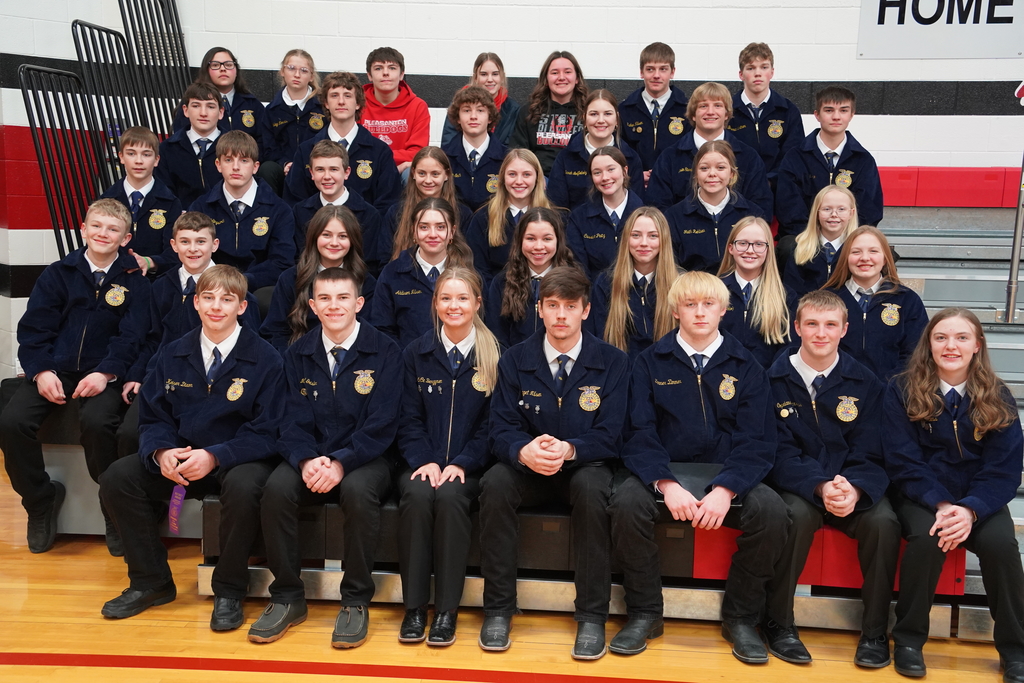 Spring Parent Teacher Sign - Up - Coming Soon! We will once again be using SignUp Genius for Parent Teacher Conferences, using this link:
www.signupgenius.com/tabs/13575D803A1CCEDCEAA3-spring
The link will open Thursday, January 26 at 6:00pm! Refer to the directions in the picture if you have any questions or call the office.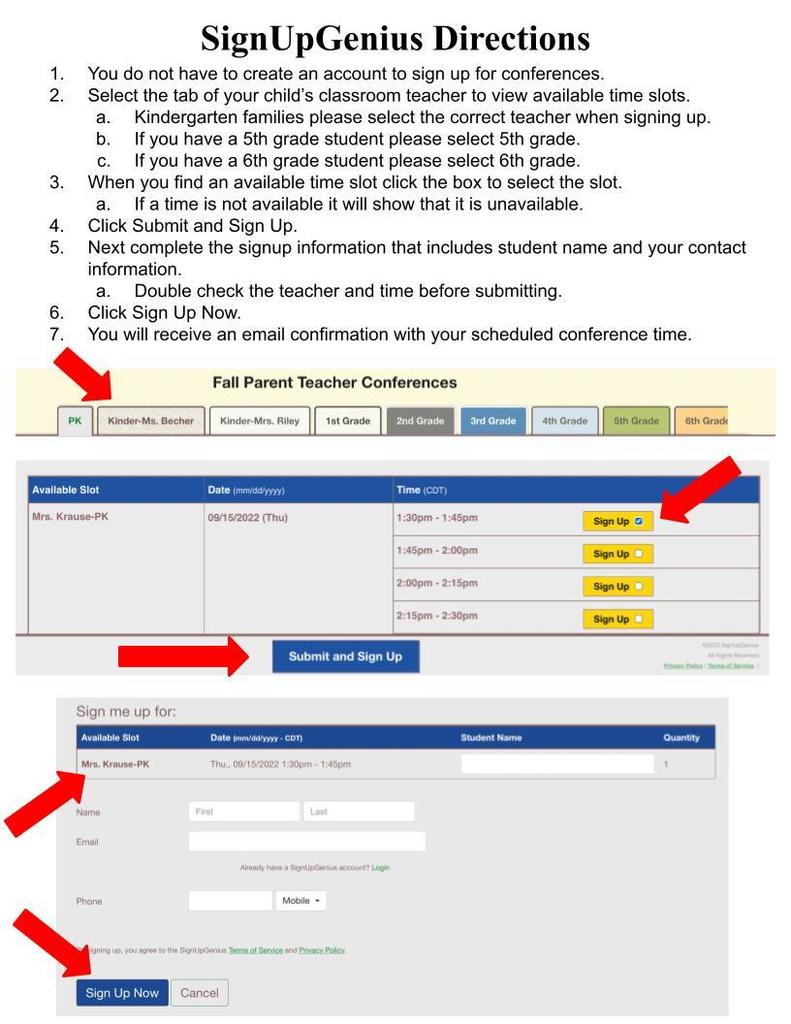 Here are the brackets for next week's FKC Tournament for Girls & Boys Basketball! Go Bulldogs!!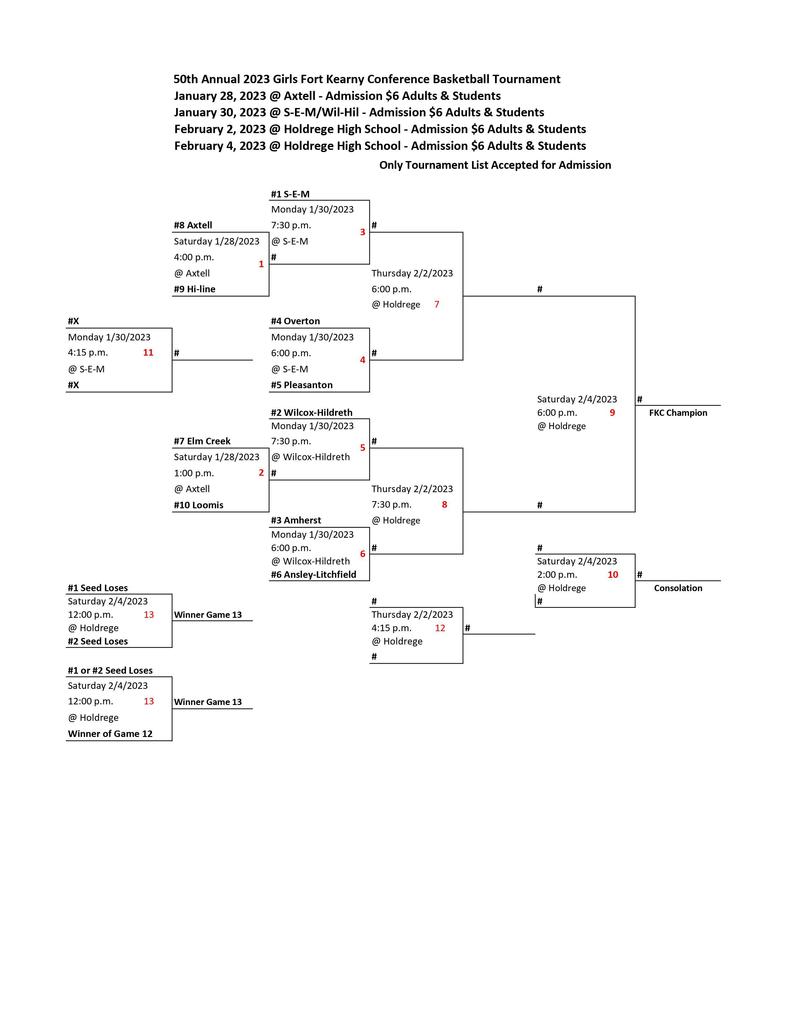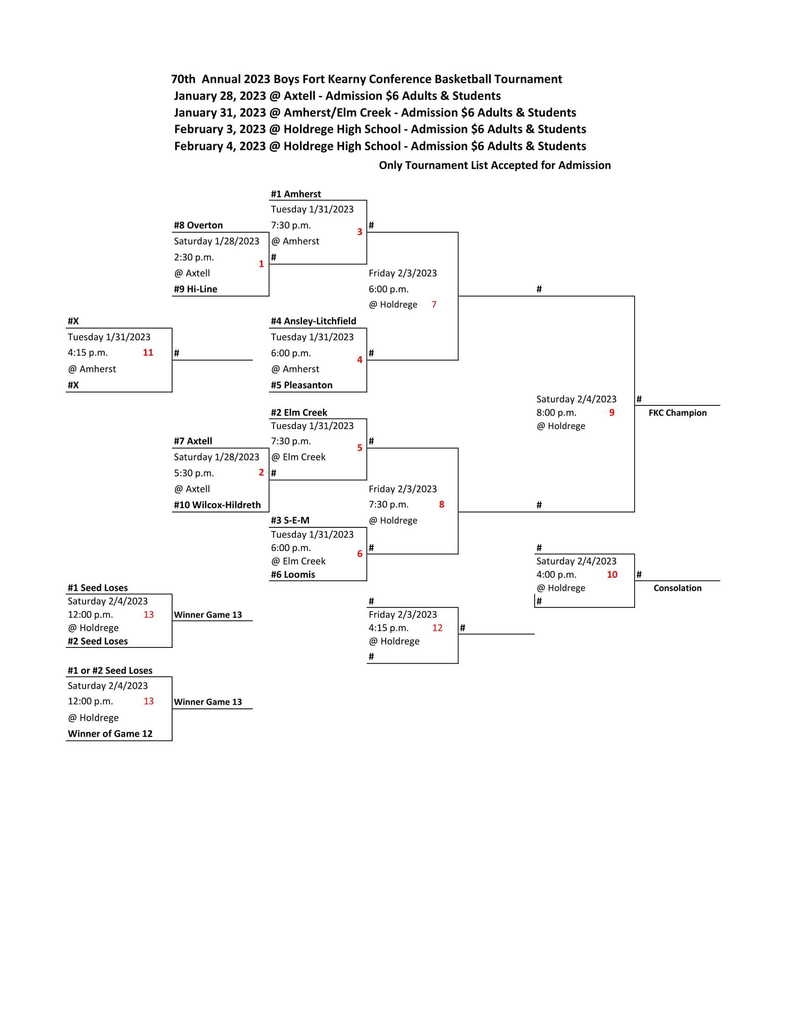 Our Staff & Students want to send a HUGE THANK YOU to these people who helped with clearing snow at the school the last couple of days. We couldn't have done it all without your support! Our kiddos especially liked having the tall piles to play on at recess today ;) Ronnie Reese Farms Seth Kucera Doug Geisler City of Pleasanton & Pat Epley Jeff Wendt Dean Smith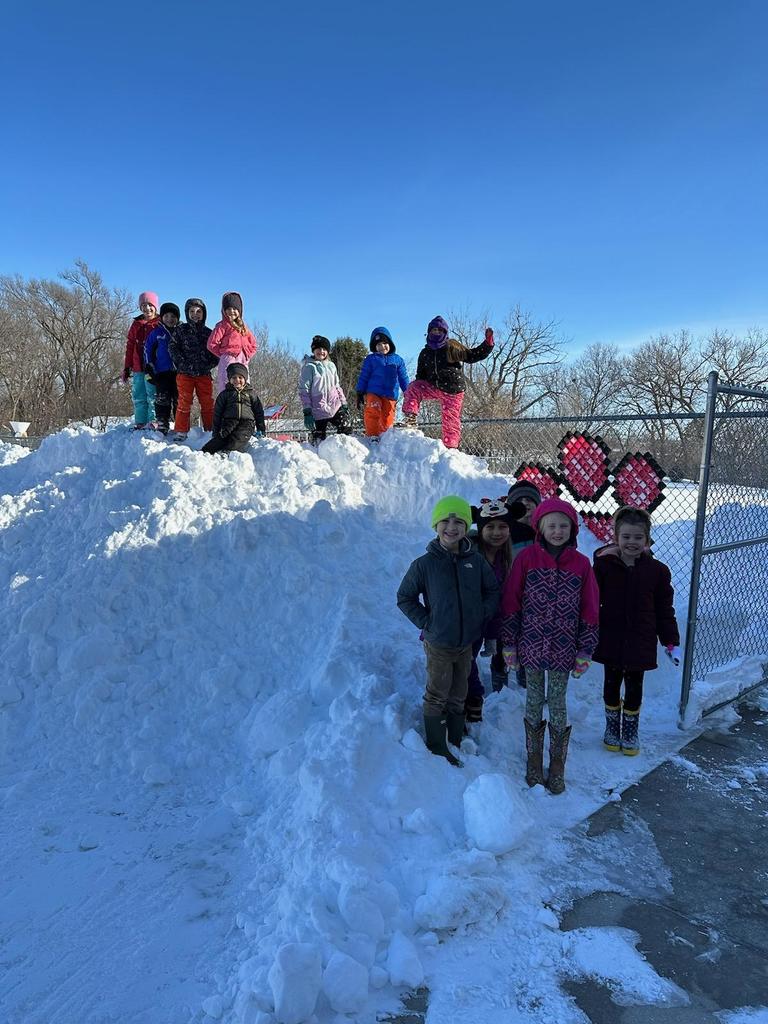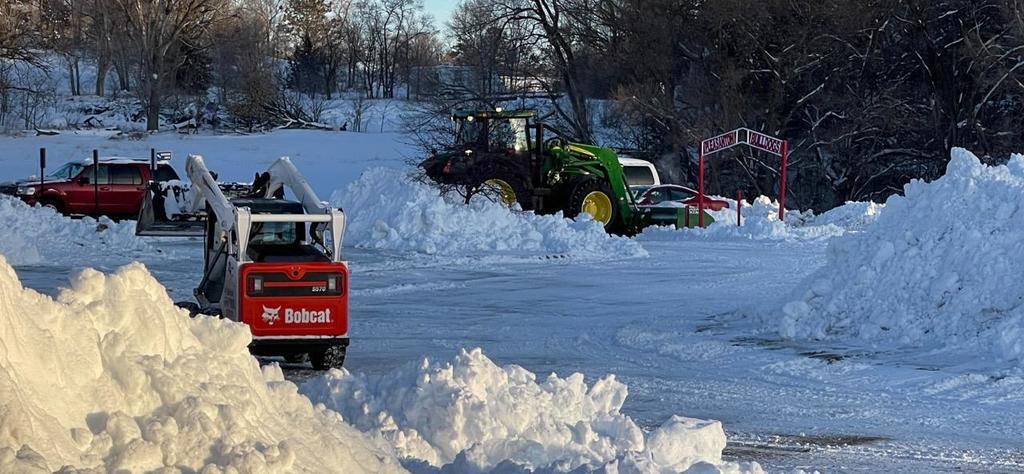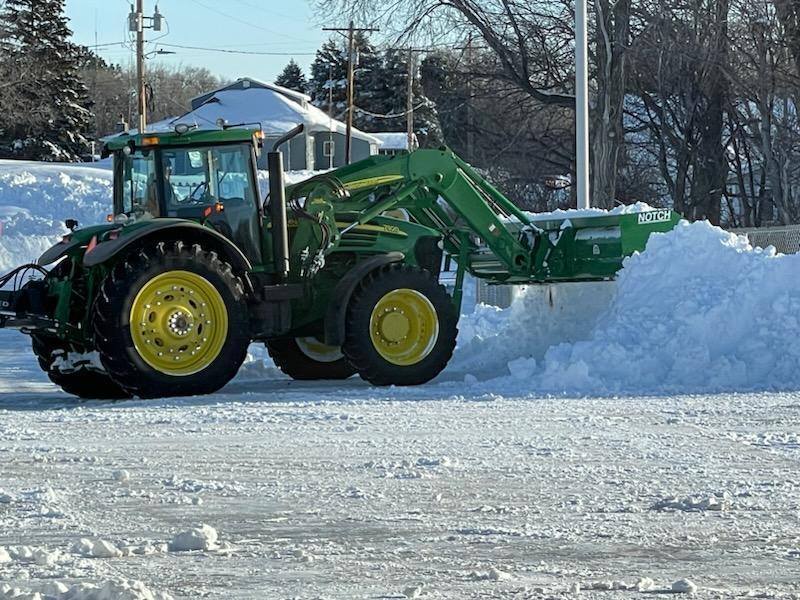 Late start at 10:00 am on Friday! Dismissal changed to 3:32pm. Tomorrow's lunch will be Hot Dog & Mac and Cheese!

Sorry to disappoint the kids, but tomorrow is another SNOW DAY!! All activities and daycare are canceled for Thursday, January 19th. Stay warm everyone!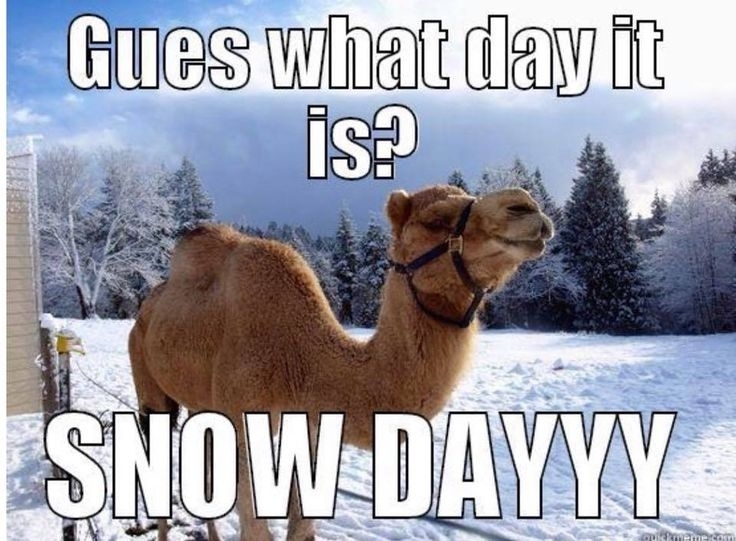 Due to the predicted forecast, there will be No School Wednesday, January 18th. All activities and daycare are canceled. Stay safe everyone!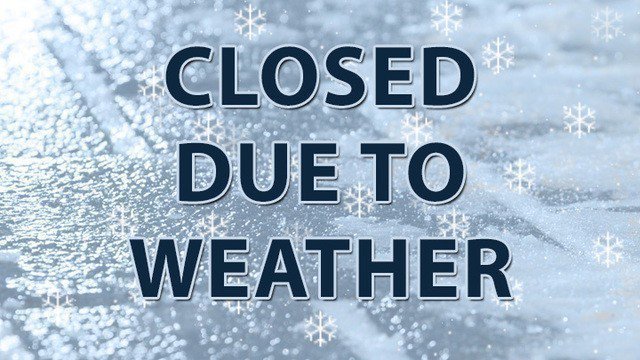 Chelsy Tracy from Town & Country Bank, stopped by today to surprise Mr. Ahrens with a check for $500 to help fund the FFA Greenhouse project. Thank you TCB for supporting our FFA Program and our youth!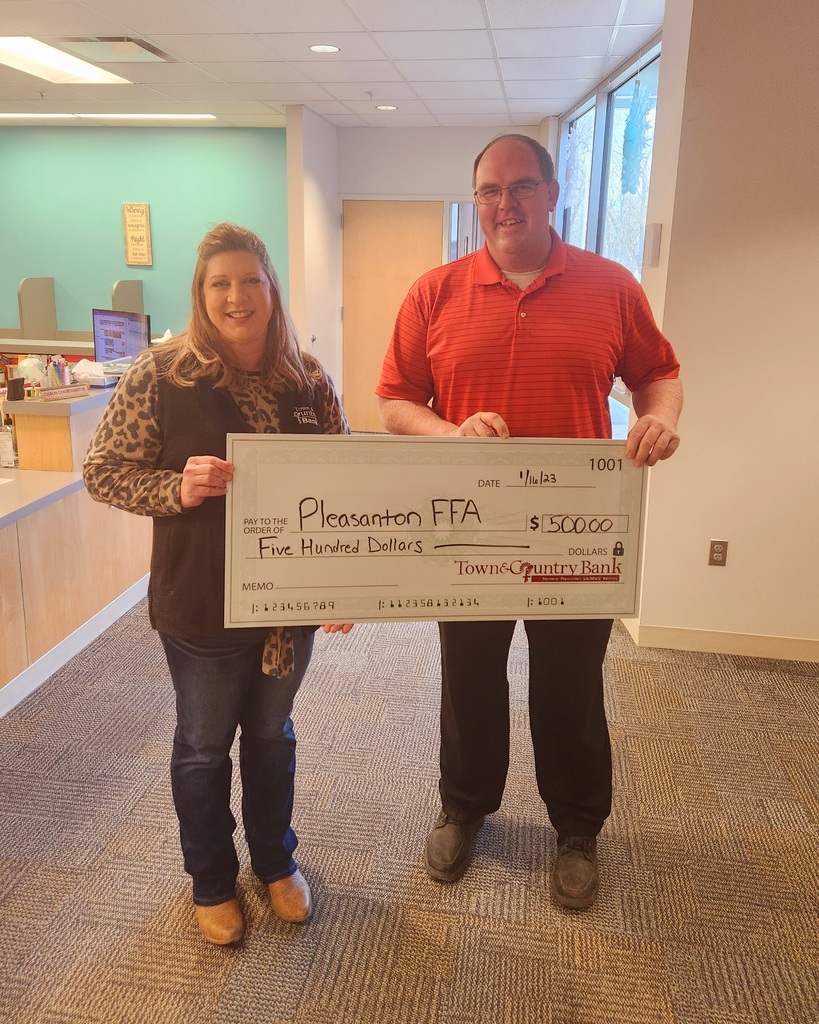 Our 2nd Grade class was having "SNOW" much fun playing outside on this beautiful frosty morning!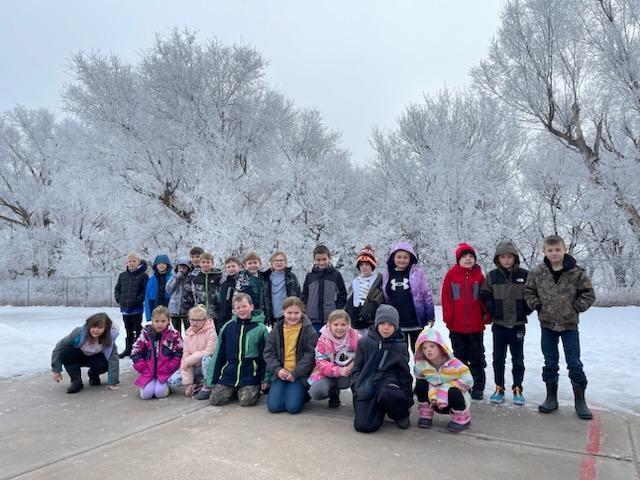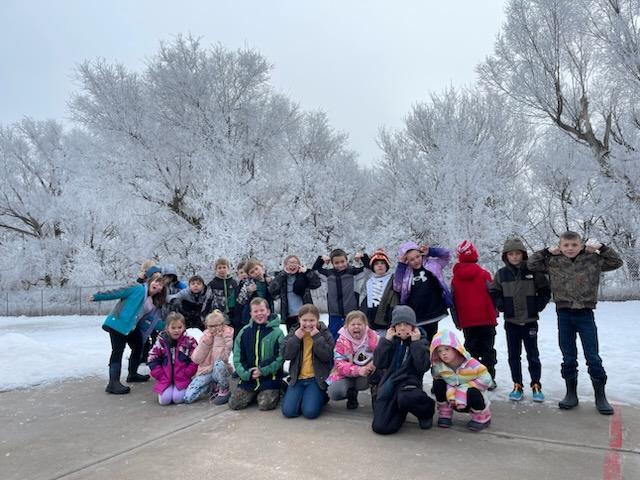 98.9FM The Vibe KKPR Radio will be broadcasting the Friday, 1/13/23 Girls & Boys High School Basketball Games between Amherst and Pleasanton. Go Bulldogs!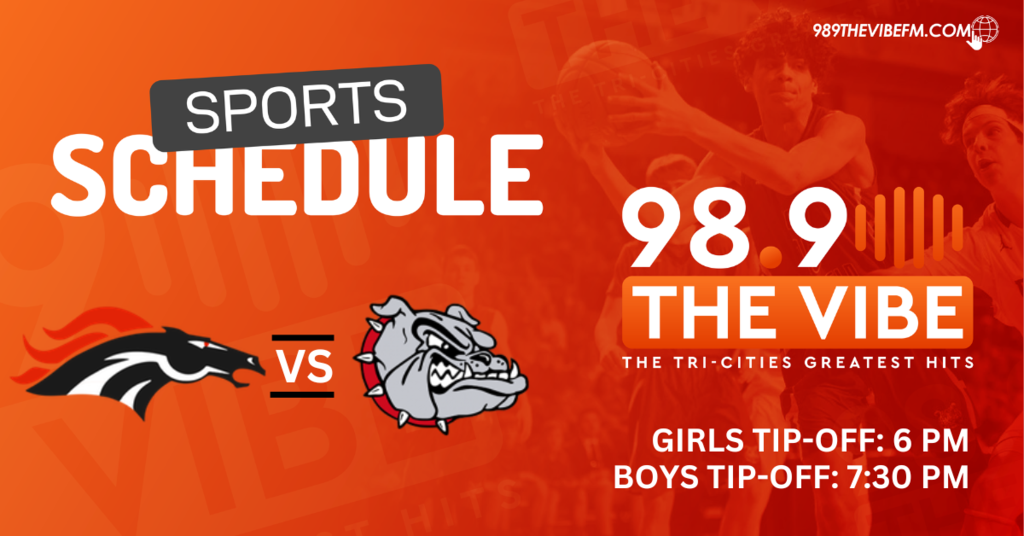 Make sure to enjoy a yummy bowl of soup at the Lion's Club Soup Supper, on Friday! They will be serving from 4-8 during the Basketball Games with a Free Will Donation.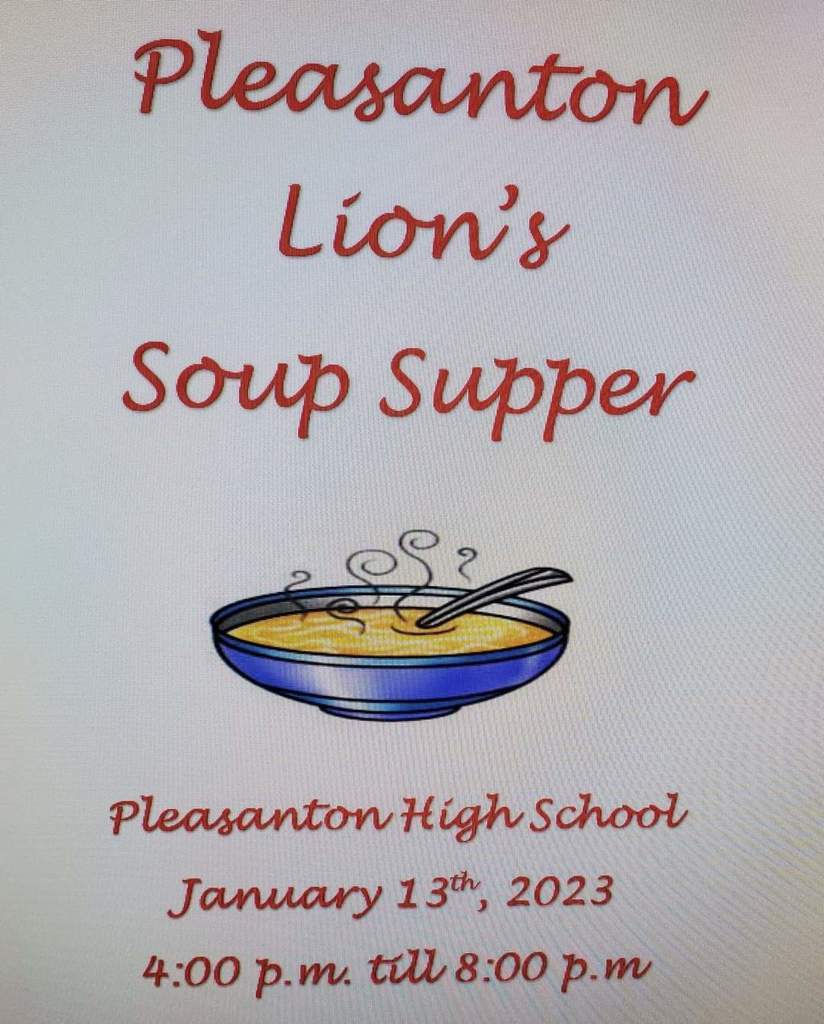 Introducing Pleasanton Public School's 2023-2025 School Board Members! President - Seth Kucera Vice President - Bruce Loeffelholz Secretary - Lisa Nichols Treasurer - Doug Geisler Member - Justin Epley Member - Nathan Phillips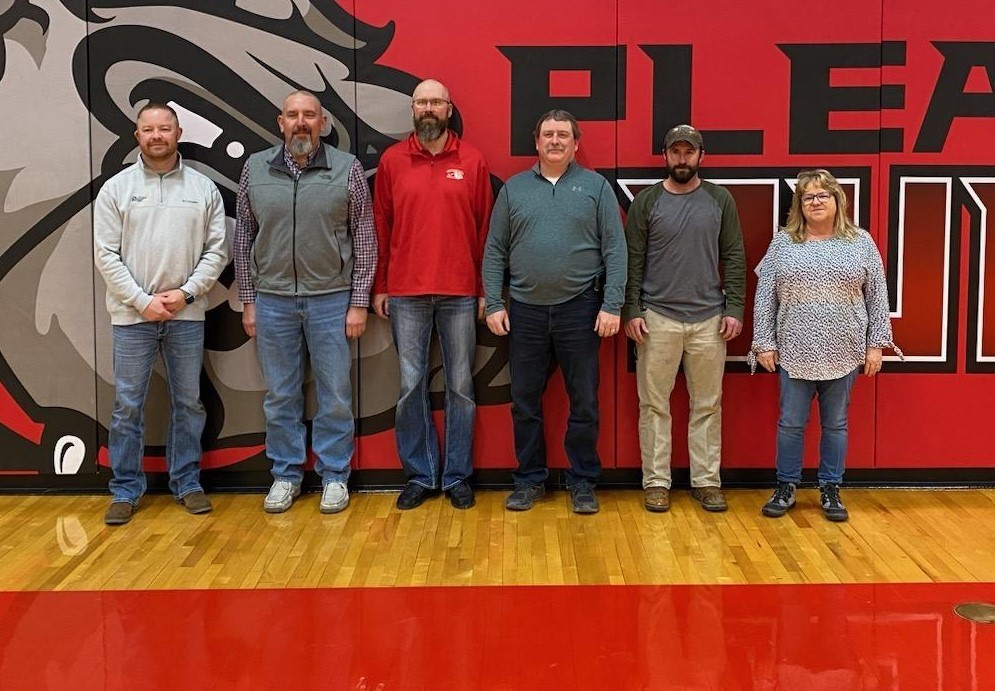 Headed to Central Valley tonight for basketball? Enjoy a yummy cup of soup at their Soup Supper! Go Bulldogs!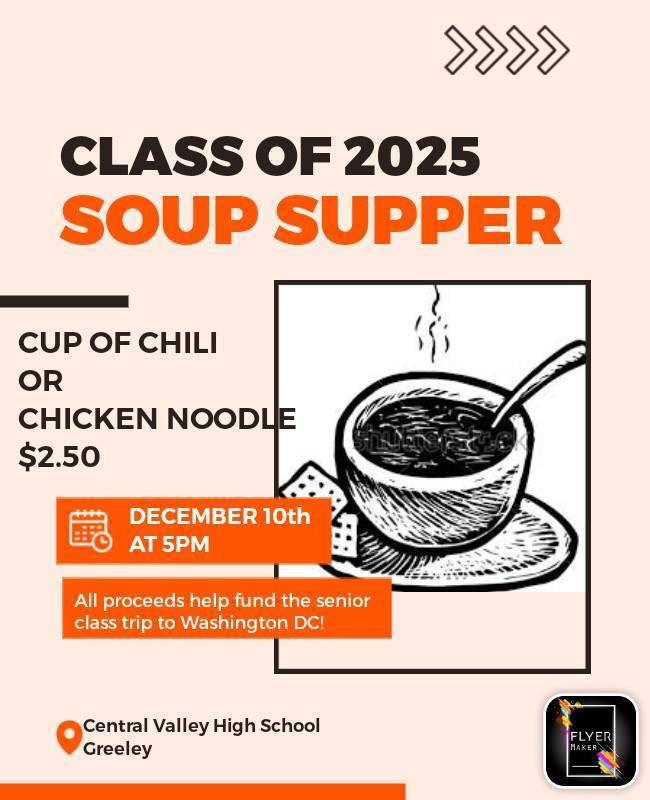 Congrats to our High School Math Students who attended Math Day at UNL last fall and won an award for their challenge! Way to go Bulldogs!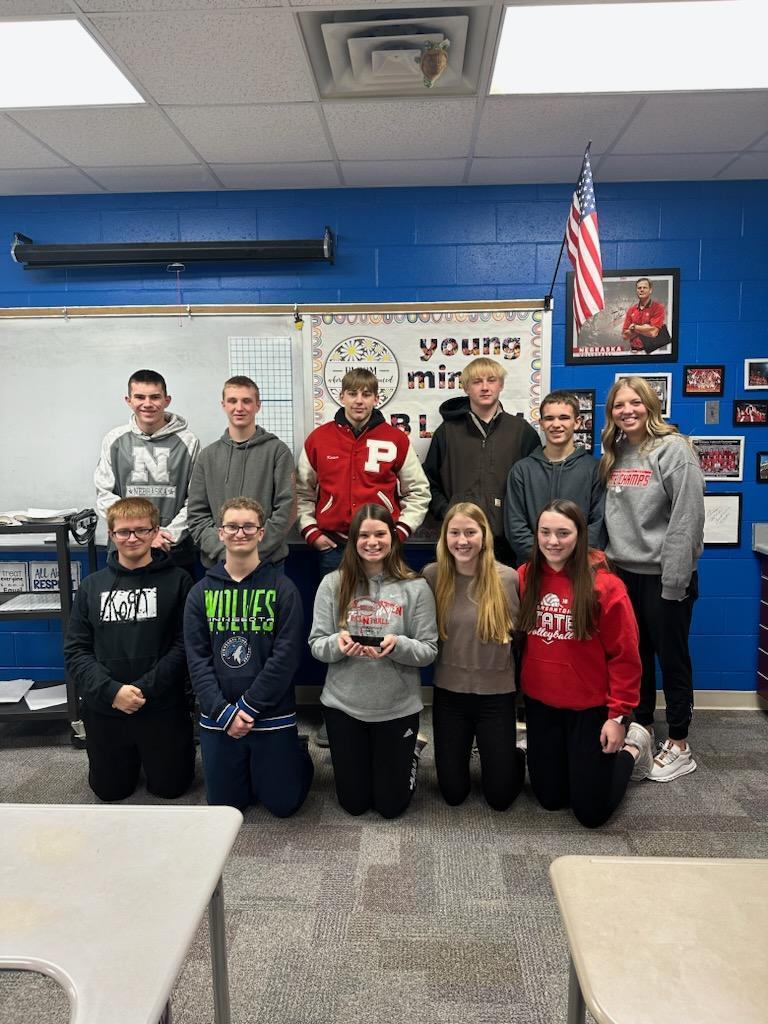 Lunch Menu - January 9 - 13: Monday 1/9: Breakfast - Biscuits & Gravy Lunch - Popcorn Chicken Bowl & dinner roll B- Hot ham and cheese sandwich C- Chef's salad Tuesday 1/10: Breakfast- Breakfast Pizza Lunch - Beef Tacos & Spanish rice B - Hot ham & cheese sandwich C -Chef's salad Wednesday 1/11: Breakfast - Donuts Lunch - Shredded Pork sandwich B -Hot ham & cheese sandwich C - Chef's salad Thursday 1/12 Breakfast - Pancakes Lunch - Chili & Cinnamon roll B - Ham & cheese sandwich C - Chef's salad Friday 1/13: Breakfast - Breakfast Cookie Lunch - Spaghetti, green beans & garlic bread B - Hot ham & cheese sandwich C- Chef's salad

Our Staff is working hard and reviewing MAP testing data on their Teacher Inservice Day today, and getting ready to welcome our students back next week!